Currently comprising two schools- the flagship Lagoa campus and a purpose-built campus in Almancil- Nobel Algarve currently educates over 1,250 children, from pre-school through secondary, of over 43different nationalities. As a result of t h ed e m a n d for first-class education from a rapidly-growing number of international families moving to theAlgarve, expansion plans at both campuses are being rolled out. Preparations are underway for a long-awaited project for the flagship Lagoa campus, unveiled last summer as part of commemorations to mark the school's landmark 50th anniversary.
" In Almancil, an impressive expansion project centred on a brand-new, two-storey building si nearing completion. "
Plans include the construction of new permanent school buildings, a new multi purpose gymnasium/performance space, a bespoke pre-school, a brand-new canteen, new state-of-the-art classrooms plus staff room and reception, a new entrance for buses and upgrades to the landscaping. Incorporating traditional Algarvian architecture with a contemporary twist and 21st-century facilities, the new buildings are designed to best utilise the current expansive site owned by Nobel Algarve i nLagoa, ensuring adequate external learning environments are maintained, and to minimise disruption to the school and community through the building period. Constructionon the 'Nobel Algarve – Shaping the Future' project for Lagoa will take place in three phases, gradually increasing student numbers and maintaining a constant improvement and enrichment to students' educational experience.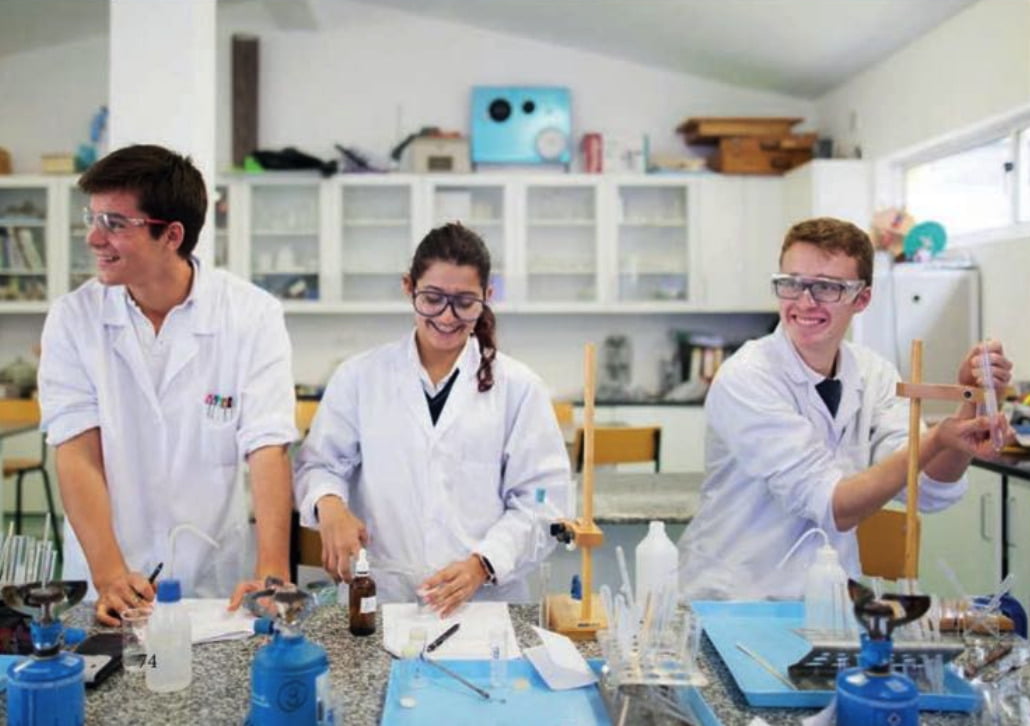 Meanwhile, in Almancil, an impressive expansion project centred on a brand-new, Covering a floorspace o f3,824 sq m, the new 10, to cover full middle school education from facilities will accommodate pupils up to Year two-storey building is nearing completion. the next school year. Complementing the existing state-of-the-art facilities, the expansion comprises photo lab and ICT lab, art and music rooms, 17 features including a comprehensive library, a new classrooms and a Maker Space. New additions outdoors will include more parking spaces and padel and tennis courts. Addressing the schools' latest developments, Globeducate CEO of UK and Portugal Schools, Mike Farrer said: "To realise this dream of further extending our schools is very exciting for all involved. As the only school in the Algarve to be part of a global education network, we can offer the very best facilities to allow our students to thrive and cater for a growing d e m and driven by our reputation in one of southern Portugal's most sought-after locations."