Located right next to the Park of Nations, the innovative United Lisbon International School delivers acknowledged English-language academic programs from Early Childhood (from 3 years old) and to grade 12 (IB DP). It offers education that matters tomorrow: a school providing education inspired by and fit for the 21st century; seamlessly integrating technology into the learning environment. With light-filled classrooms and corridors, state-of-the-art Science Laboratories, Art Rooms, a technology Maker Space and a modern library, United Lisbon's STEAM program and facilities are second to none.
United Lisbon is connected to a variety of outside institutions to ensure enriching experiences for after-school activities and boasts 65,000 sqft (6,500 sqm) of outdoor play and sport areas to ensure that our children get the best out of the PE programs. Connecting children to the ecosystem of education through shadowing projects, internships and entrepreneurship experiences is central at United Lisbon.
United Lisbon International School is an IB World School teaching the International Baccalaureate (IB) Diploma Programme for Grades 11 and 12. The IB World Schools share a common philosophy – a commitment to highquality, challenging, international education – that we believe is important for our students.
The IB programme prepares students for a successful academic live and is acknowledge by the best universities around the world, including the top Portuguese universities. United Lisbon rehabilitation project has been acknowledged by Portugal's most important real estate (SIL) awards for Best
Urban Adaptive Reuse Award and has also won the "Lisbon Prize" at the 2021 World Architecture Festival.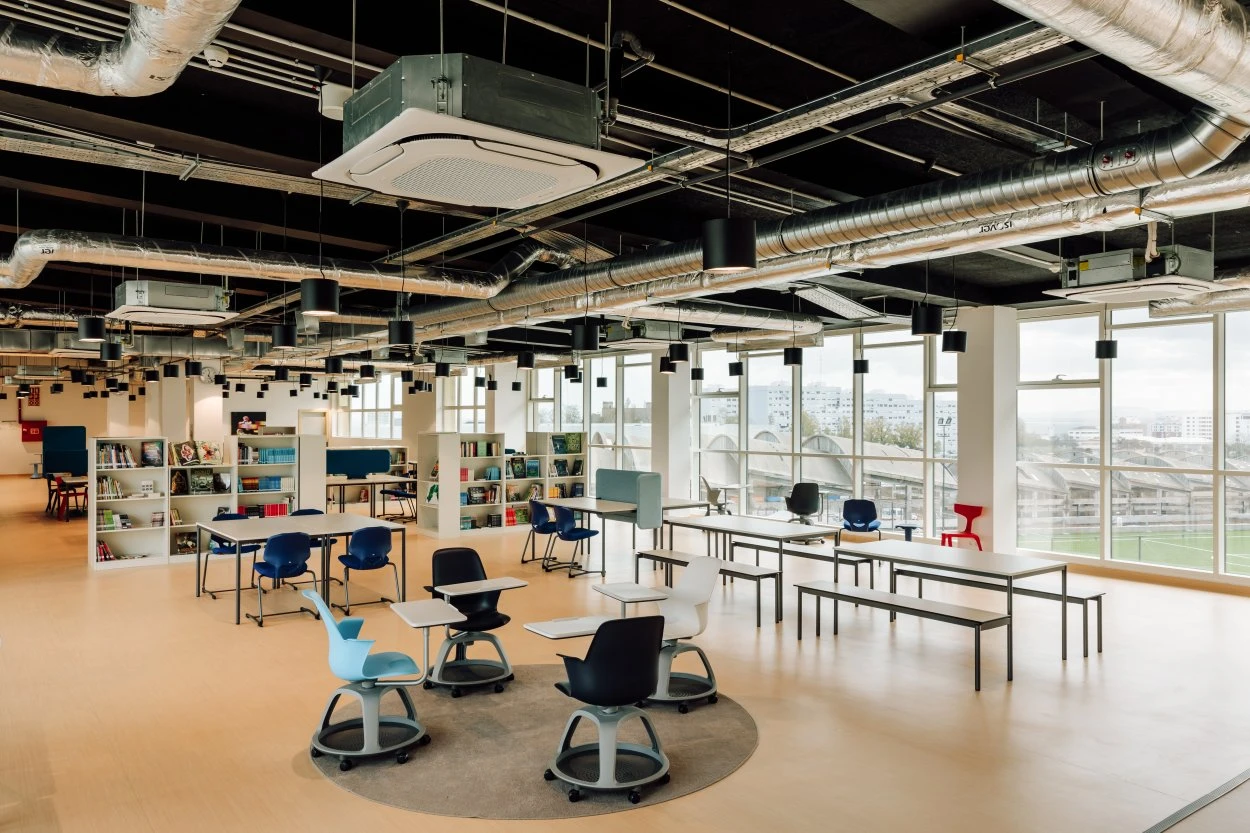 A school providing education inspired by and fit for the 21st century.